HISTART 497-002
Upper-Level Seminar Colonialism Indigeneity and Postmodernism
210 Tappan
M W 10:00 AM-11:30 AM
3 Credit Seminar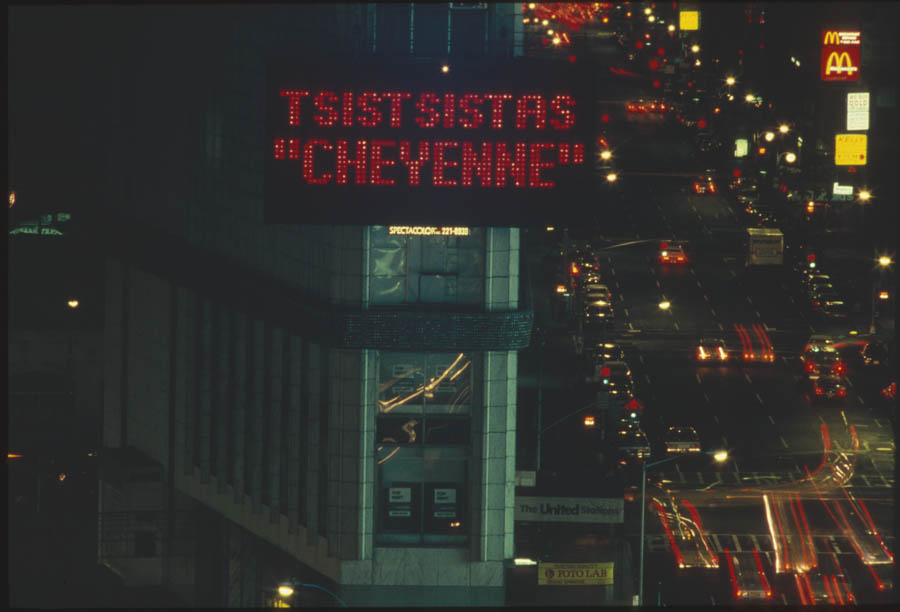 This course takes its cue from a provocation: that settler colonialism shares certain structural similarities with the discourses and art practices that came to be known as postmodernism. Like Conceptual and postconceptual art, settler colonialism is premised on mass procedures of cultural streamlining. Taking its point of departure in this proposal, students will study the underrepresented work of Indigenous artists worldwide whose careers began from the 1960s to the 1990s, and who used postmodern art strategies like appropriation to depict settler colonialism as an informational system. We will also read foundational literature from Indigenous studies by scholars such as Lee Maracle, Vine Deloria Jr., Paul Chaat Smith, Gerald Vizenor, Linda Tuhiwai Smith and Pia Arke. The course's secondary goal is to study the spatial politics of non-Indigenous Conceptual and postconceptual art, which often engaged in strategies of cultural erasure and territorial expansion. Across these cases, we will develop an understanding of how colonial attitudes have adapted to the contemporary era, while also gaining insight into strategies of resistance.
Textbooks/Other Materials: All required readings will be uploaded to Canvas.
HISTART Distribution Requirements: Modern and Contemporary and Europe and the U.S.