HISTART 394-003
Special Topics: Our North is the South: Designing Latin America
AH G040
MW 10:00-11:30am
3 Credit Lecture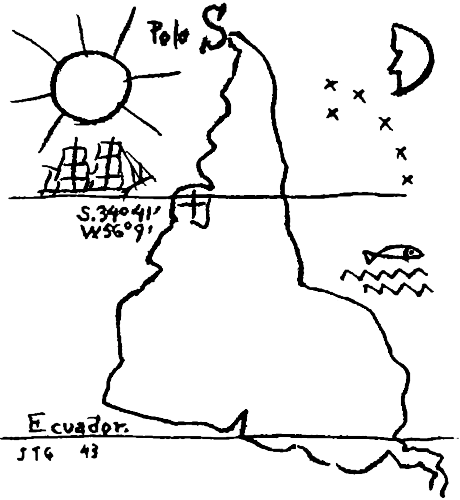 "I have called this 'The School of the South' because in reality, our north is the South. There must not be north for us, except in opposition to our South. Therefore we now turn the map upside down, and then we have a true idea of our position, and not as the rest of the world wishes. The tip of America, from now on, insistently points to the South, our north."

- Joaquín Torres-García, Universalismo Constructivo. Ed. Poseidón, Buenos Aires, 1941.
This lecture unpacks the production and representation of America, the Americas, and Latin America as a series of overlapping territories. We discuss modernity and modernization through the art and architecture of the region in relationship to key political, economic, and technological events, and moving through various media—from painting and photography to performance, architecture, and urban planning. Following Torres-García, we examine what it means to produce art and architecture from the South as a critical position rather than a geographic constraint.
HISTART category for concentration distributions: E. Latin American and the Caribbean, 4. Modern and Contemporary