HISTART 334-001
Women in the Visual Arts: Images and Image-Makers
180 Tappan
MW 2:30-4:00pm
3 Credit Seminar Cross listed with WOMENSTD 334-001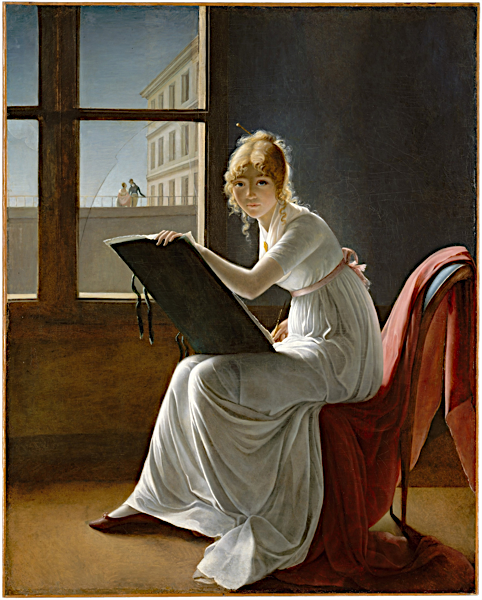 The course studies women as producers of art and as images in art in eighteenth- and nineteenth-century Europe. It offers an introduction to how meanings about women and gender are produced by visual images and how gender structures peoples' responses to art. We will investigate the professional opportunities available to women artists for training, exhibition, association, and selling during this period, and the kinds of art they consequently produced. We will also explore the political and social restrictions placed on women in the aftermath of the French Revolution and consider the paradoxical effects this repression had through increased feminine presence in the cultural imaginary of the nineteenth century. Art of the period saw a shift from the male to the female nude as the dominant figure of ideal beauty, the invention of new mythologies around the figure of the woman, and the transformation of women into signs of fashion and modernity. The implications of these changes will be examined not only for women artists, patrons, and critics but also for male artists and writers presented with possibilities for identifying with and through the female figure in their work.
Recommended texts:
Mary Sheriff, The Exceptional Woman: Elizabeth Vigée-Lebrun and the Cultural Politics of Art
Laura Auricchio, Adélaïde Labille-Guiard: Artist in the Age of Revolution
Gen Doy, Women & Visual Culture in 19th Century France, 1800-1852.
Estimated Cost of Materials: $50-100.
HISTART Categories for concentration distributions: D. Europe and the US, 4. Modern and Contemporary