388.001
Norm and Storm: Art and Social Resistance
180 Tappan
TTh 10:00 - 11:30am
3 Credit Lecture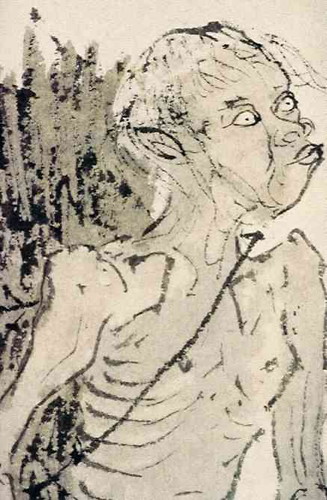 The role of the dissenting voice, or "rebel," is a familiar one in the late twentieth-century. This course offers training in the critical reading of images by taking a hard look at the history of the dissenting voice, in China and in Europe, across a range of historical periods, right up to the present. Major topic areas:
The Politics of Resistance
Contesting Artistic Canons
Challenging Social Norms
Most of the reading will focus on how individuals have challenged authorities in the past, but periodically we will read recent editorials and cultural criticism. The aim is that students should acquire a sense of the complexities of cross-cultural comparison by examining works celebrating maverick social or political behavior; artists whose reputation is associated with such behavior; and works which question or subvert racial, gender or class/occupational norms. We will also consider how rebellion itself can be pressed into service as a special kind of norm. Requirements include one short paper, a midterm and a final examination. There are no prerequisites for this course.
Estimated cost of materials, $0.00. Readings will be posted online. C. 3