689.002
HISTART/ANTHRO
Mass And Popular Cultures: Ethnographic Approaches
210 Tappan
M 1:00pm-4:00pm
3 Credit Seminar
Meets with ANTHRO 558.002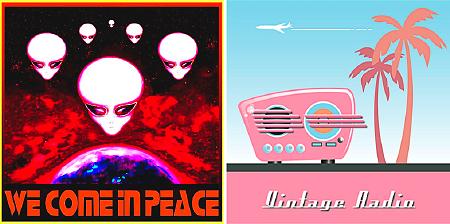 Popular images of extra-terrestrials. Radio and modern mass culture. Life in "Second Life." Cross-dressing and "cross-ethnicking" on stage. Cultural imperialism. These are some of the interlinked subjects we will explore in this multi-media seminar in an effort to become more critically alert to the history and present day operations of the media that impinge on everyday life everywhere.
Mass cultures and popular cultures have been defined and theorized by anthropologists, historians, and non-academics alike in a variety of ways. We will examine some of the conceptual tools, theories and methodologies they have employed and applied. At the same time, we will consider the underlying assumptions occasioning these ideas, images, theories and methods, such as gender and sexuality, ethnicity, class, "democracy," and so forth.
Required texts: Tom Boellstorff,
Coming of Age in Second Life: An Anthropologist Explores the Virtually Human
; Bruce Lenthall,
Radio's America: The Great Depression and the Rise of Modern Mass Culture
; John Moffitt,
Picturing Extraterrestrials: Alien Images in Modern Mass Culture
; Jennifer Robertson,
Takarazuka: Sexual Politics and Popular Culture in Modern Japan
. Additional readings (articles and chapters) will be posted on c-tools.